Coconut oil as a feminine remedy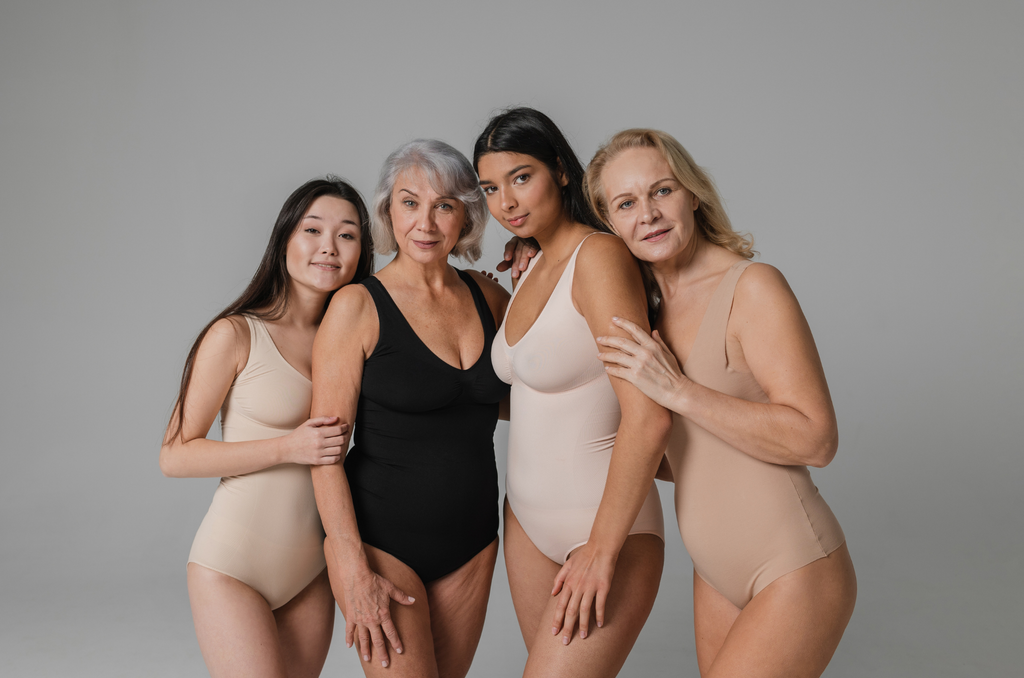 We often hear about the use of our pure coconut oil for cosmetic purposes. We like to recommend it as a make-up remover, especially effective to remove mascara, hair mask, after-sun lotion and beard care. Did you know that it's also much appreciated as a personal lubricant? With a high concentration of antioxidants, it helps to stimulate the libido. Also on the intimate level, it is attributed with soothing qualities that make it a perfect after-shave lotion for the genital area, as well as for the whole body.
Vaginal infection aid
As a company specializing in skincare products, we are used to sharing our knowledge of the benefits that our natural formulas provide the skin, in order to guide you in your choices.
The current swimming season has inspired us with a topic that takes us a bit off the beaten path: coconut oil as a natural remedy for female infections. We know that summer, with swimming, heat and humidity, is likely to cause discomfort in women. Without pretending to be healthcare professionals, we wanted to share with you some properties of our pure, extra-virgin and cold-pressed coconut oil, consistent with the treatment of gynecological infections.
The main causes
It won't come as a surprise that vaginal infections (yeast, bacterial and parasitic infections) are linked to an imbalance in the "vaginal flora", which is made up of several bacteria located in the vagina and intended to protect against yeast infections or other vaginal infections.
If we look at swimming for example, we cannot neglect the impact of wearing wet swimsuits for long periods of time and the irritating nature of chlorine, as factors often at the origin of vaginal infections. Obviously, several other causes can come into play: menstruation, contraception, pregnancy, medication, psychophysiological aspects, fabric of underwear, etc.
Antibacterial and antifungal
In any case, the rich lauric acid content of our pure oil makes it favorable for the treatment of various female infections. Thanks to its antibacterial, antifungal and antiviral properties, lauric acid has the ability to strengthen the immune system and, by the same token, neutralize the proliferation of bacteria.
In addition, the neutral pH of our coconut oil is an ally to reduce or even eliminate discomfort. A vaginal yeast infection or bacterial vaginosis causes an imbalance in the normally acidic pH of the vagina. With its neutral pH, coconut oil helps restore vaginal flora and closes the door to unwanted bacteria.
These are only a few of the reasons why our small and large jars can prove to be asset in the event that you are struggling with these types of infection. Depending on your situation, it's possible that you require consulting a doctor. The purpose of this article is simply to present the recognized virtues of coconut oil and its possible uses in women.
Note that sexually transmitted infections are not addressed here, since they must be diagnosed by screening tests.
Another article you might be interested in:
Coconut oil: the miracle beauty solution
Bibliographic references:
GYN & CO : TOUTE LA SANTÉ MÉDICALE. Quel est le rôle de la flore vaginale ? [En ligne], 11 janvier 2016. [ www.gynandco.fr/quel-est-le-role-de-la-flore-vaginale/].
JEAN COUTU : SANTÉ. Comment prévenir les vaginites à levures causées par la baignade ? [En ligne]. [www.jeancoutu.com/sante/conseils-sante/prevenir-vaginites-baignade/].
NUVO PHYSIO. Mesdames, parlons de votre pH vaginal. [Blogue], 29 novembre 2019. [nuvophys.io/fr/mesdames-parlons-de-votre-ph-vaginale/]. 
Team CocoNuts