Coconut oil: the miracle beauty solution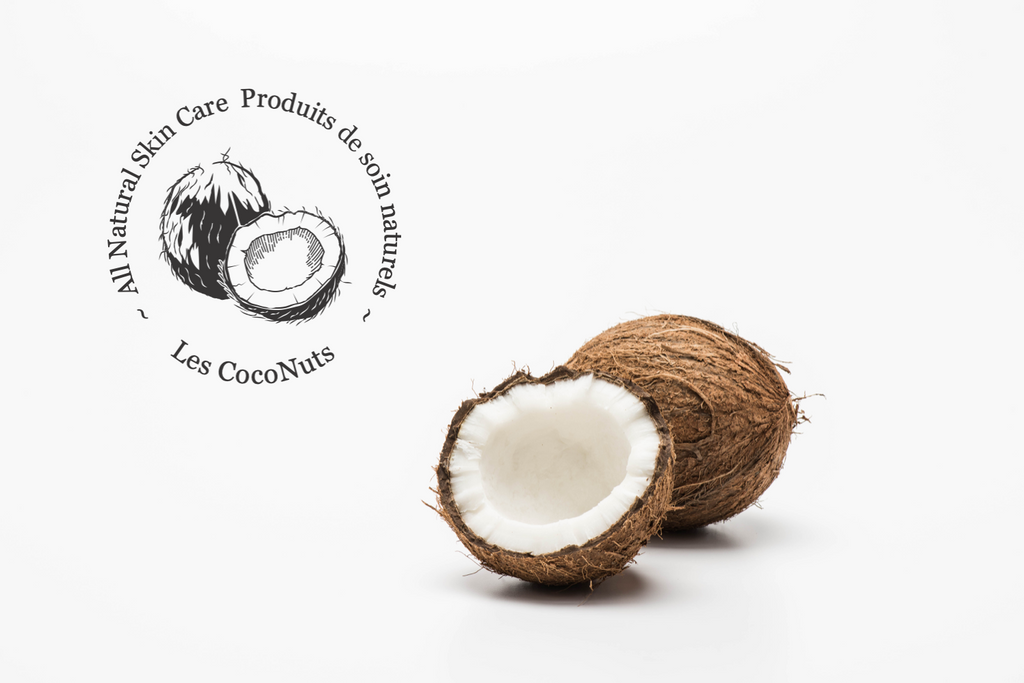 The benefits of coconut are well-known. This ingredient can be used in cooking as well as for skin and hair. But beyond that, what are its primary properties? The advantages of using coconut oil are just what we will reveal to you in this article!
As you know, coconut oil is an essential ingredient and a vital part of all of our products. Thanks to its incredible benefits, Sarah has succeeded in making our famous deodorant known by all for its extraordinary effectiveness. 
Your Skin's # 1 Ally!
Do you know that tight skin feeling after going out in the cold, in the shower under hot water, or just because you haven't taken the time to apply a moisturizer? This dry feeling is where coconut oil comes in to make your skin glow. Your skin will be protected and deeply hydrated because coconut oil penetrates the epidermis quickly.
Did you get a sunburn after you fell asleep at the beach? Don't worry! Just leave a little room for coconut oil in your beach bag, and voila! After being in the sun too long, just apply coconut oil to soothe the sunburnt skin and prevent peeling. Sunburns, kitchen burns, or flat iron burns: this handy ingredient effectively treats them all. 
For Damaged Hair!
Are your hair tips dry, but you don't want to cut them? We understand this problem. You spent years growing your hair, so, naturally, every inch counts. Coconut oil will allow you to need fewer trips to your beautician because it will moisturize the ends of your hair. When you have done your coconut oil hair treatment, your hair will be perfectly soft and silky. Our miracle ingredient strengthens and restores your hair thanks to the vitamins E and F it contains. Whatever your hair problems, coconut oil will be your best friend in pampering your beautiful head of hair. You can apply coconut oil for 20 minutes to the ends of your hair as a hair treatment once a week. Once the treatment is finished, rinse and clean your hair as usual.
For men, coconut oil also feels soothing after shaving. It repairs the skin quickly to give you a feeling of softness. 
Why the Interest in Coconut Oil?
It is no coincidence that coconut oil is used so much in the beauty and cosmetics industry. Coconut oil is recognized for its antibacterial and antifungal properties. The coconut must be cold-pressed to retain its original qualities and nutrients. The resulting purity is the reason that our coconut oil is a must-have beauty product. It can be pure or paired with other ingredients, and it is no less potent or effective. We offer Le petit Pot and Le Grand Pot, our pure, extra-virgin, and organic coconut oil concentrate. These oils will provide you with all the benefits your skin deserves. The small pot will accompany you everywhere to offer you comfort and softness in all circumstances.