Shea Butter miracle beauty benifits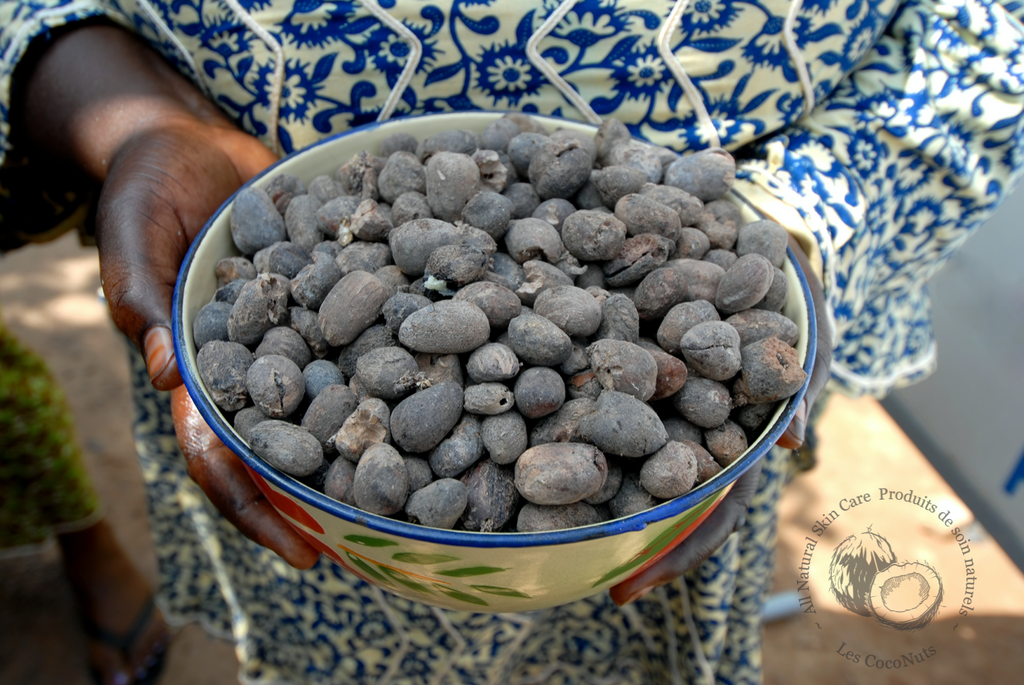 Shea butter is a popular and recognized ingredient in the beauty and cosmetic world. Its exceptional healing and antioxidant properties are sure to please you.
Because at Les CocoNuts, we cherish natural ingredients beneficial for your well-being.
It is customary for us to reveal all the secrets of our products, and this butter from Africa is no exception. Thus, you appreciate its exceptional properties for caring for your skin and your hair. You will find it to be very convenient.
Can Shea Butter Be Part of a Beauty Routine?
Oh yes, for several reasons! Shea butter filled with protective, repairing and nourishing virtues is a special treatment for the skin. It gives excellent resistance to environmental factors such as heat and cold that are likely to damage the skin. If any harm is caused to your skin by any natural elements, don't panic! Rich, smooth and velvety, shea butter will leave your skin soothed and revitalized when applied to your face or body.
And why not let your hair benefit from it? Moisturizing to perfection and offering a silky texture, this natural treatment will recondition your coarse hair and make it soft and satiny. It will be easy to understand why you want to make it a staple in your beauty routine with so many benefits. That's good because this essential ingredient is at the heart of many of our skincare products. It is found in our scrubs, bar soaps, lip balms, and body butters. Combined with coconut oil, its moisturizing, fortifying and strengthening properties are all the more incredible for our greatest happiness and yours!
Limitless Virtues and African Origins
The properties and uses of shea butter are numerous. Containing a high content of vitamins A, D, E, and F, it is also recognized for its anti-ageing effects on the skin. More specifically, it helps reduce the appearance of wrinkles and provides perfectly firmed skin. As with coconut oil, its healing and restorative actions make it an excellent soothing treatment against burns.
But where does this miraculous shea originate? At Les CocoNuts, it is crucial to know the origin and background of the natural ingredients that we use in our products. It was on the savannas of Africa that the incredible discovery of the shea tree took place. This product comes specifically from a fruit called shea, which grows on "butter trees" in the heart of the African Shea Belt. Edible, the inside of the shea fruit contains hard almond-like nuts. From these nuts, the shea butter that is so coveted by our CocoNuts team is extracted. Now that this popular natural resource holds no secrets for you, we invite you to give it a try. Because to try it is to love it!