Our favourite Quebec designers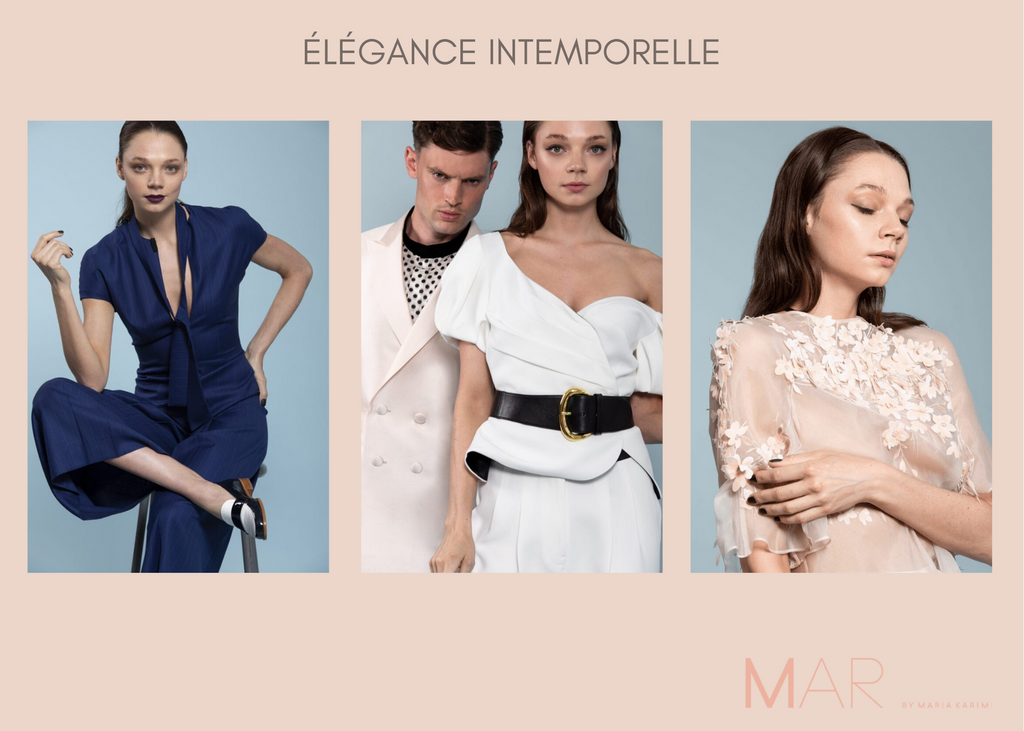 It is essential for our team to support Quebec fashion designers. Following our value of sharing, we are happy to unveil our favourite creators and help you discover their immense talent.
At Les CocoNuts, we love being on the cutting edge of fashion, and it's a pleasure to share our favourites with you. So get ready; we present you with six very tasteful designers, all of whom have their own unique style.
MARIGOLD
Young sparkling mother, Maryline Baril, is the recognized designer at the head of the clothing brand MARIGOLD, exclusively made in Montreal. Her Montreal boutique workshop is particularly appreciated for its chic fitted dresses and woollen coats, favouring ethical and sustainable fashion. Its mainly bamboo fabrics are soft and colourful, making it an absolute favourite for our team. Classic but relaxed, trendy and high-end, MARIGOLD clothing perfectly reflects the stylish young professional. In addition, with the summer season approaching, her linen summer dresses, striped, fitted or flared, will lend themselves to all occasions.
Discover eco-responsible clothing from MARIGOLD.
ELISA C-ROSSOW
Modern, timeless, classic and refined fashion clothes and accessories this is what the French designer Elisa C-Rossow offers. Our owner and designer, Sarah, is crazy about the TIMELESS dress and can't wait to wear it this summer. Haute couture clothing in silk, wool and cotton, biodegradable pieces: the Elisa C-Rossow collections are all designed for fans of chic and luxurious style. To add to our admiration for the eponymous brand, we are literally seduced by its philosophy which meets our values ​​and convictions: "Our conviction is based on the fact that we can and must have a long relationship with the clothes we buy; a truly contemporary style is meant to be fashionable for decades, not a few months."
Fall under the spell of Elisa C-Rossow's creations.
IRIS SETLAKWE
Iris Setlakwe is undoubtedly the brand of choice for elegant and trendy professional outfits. The Canadian-born designer crafts 90% of her creations in the Montreal metropolis. Her collection features fashions that are refined and modern and those that are chic and relaxed.  European-inspired, the unique cuts and details of the Iris Setlakwe brand will provide assurance and confidence to the professional woman that you are. At Les CocoNuts, we are completely fans of it since its discovery at La Grande Braderie de la Mode Québécoise.
Immerse yourself in the world of designer Iris Setlakwe.
NADYA TOTO
The reputation of the Quebec fashion designer is well established. Her collections offer versatility, minimalism, and femininity, which brilliantly exploit colours, patterns and textures. Whether you prefer neutral tones or more "funky" prints, you can't help but feel beautiful, comfortable and at ease wearing the clothes and accessories of the famous Italian designer. And there's no denying it; we're not the only ones who admire her incredible talent. Nadya Toto has dressed several internationally renowned personalities at prestigious events. Popular Angelina Jolie, Drew Barrymore and Rachelle Lefèvre are among those who trusted the entrepreneur-designer.
Browse the Nadya Toto collections online.
To end this compilation in style, here are two designers specializing in luxury evening wear because you deserve it!
MAR BY MARIA KARIMI
Designer Maria Karimi is a true revelation in fashion design for our CocoNuts team. Specialist in high-end fashion, tailor-made and bespoke, the one behind MAR by Maria Karimi stands out with her creations for men and women out of the ordinary. Offering bold style, defined by textured combinations, stamped colours, and vintage yet modern cuts. MAR by Maria Karimi's pieces are entirely handcrafted. Favouring precise lines and endowed with impeccable quality, its collections will make you shine during your luxury evenings. Very popular with personalities from the business, cinema and political sectors, here and abroad, Maria Karimi is indeed a source of pride in Quebec.
Dare to wear MAR outfits by Maria Karimi.
DUY
Silk, fur and cashmere: these are the materials and fabrics coveted by creator-designer Duy Nguyen. Of Vietnamese origin, the man behind the Quebec ready-to-wear collection DUY combines luxury and minimalism. His feminine and innovative style is reflected in well-defined cuts, refined and elegant patterns, as well as high-quality tailoring. DUY clothes are perfect for creating trendy, unique and chic outfits by marrying symmetry and asymmetry, neutral colours and pastel. At Les CocoNuts, we are unconditional fans of the brand. We discovered it during the creation of the Wonder Woman dress worn by Isabelle Hudon, Canadian businesswoman and diplomat, on the occasion of the Grand Bal Militaire du 375e de Montréal.
Take a look at the DUY collections.
And so, our dossier "Our favourite Quebec designers" concludes. Were you familiar with any of them?