Ode to our recyclable and responsible containers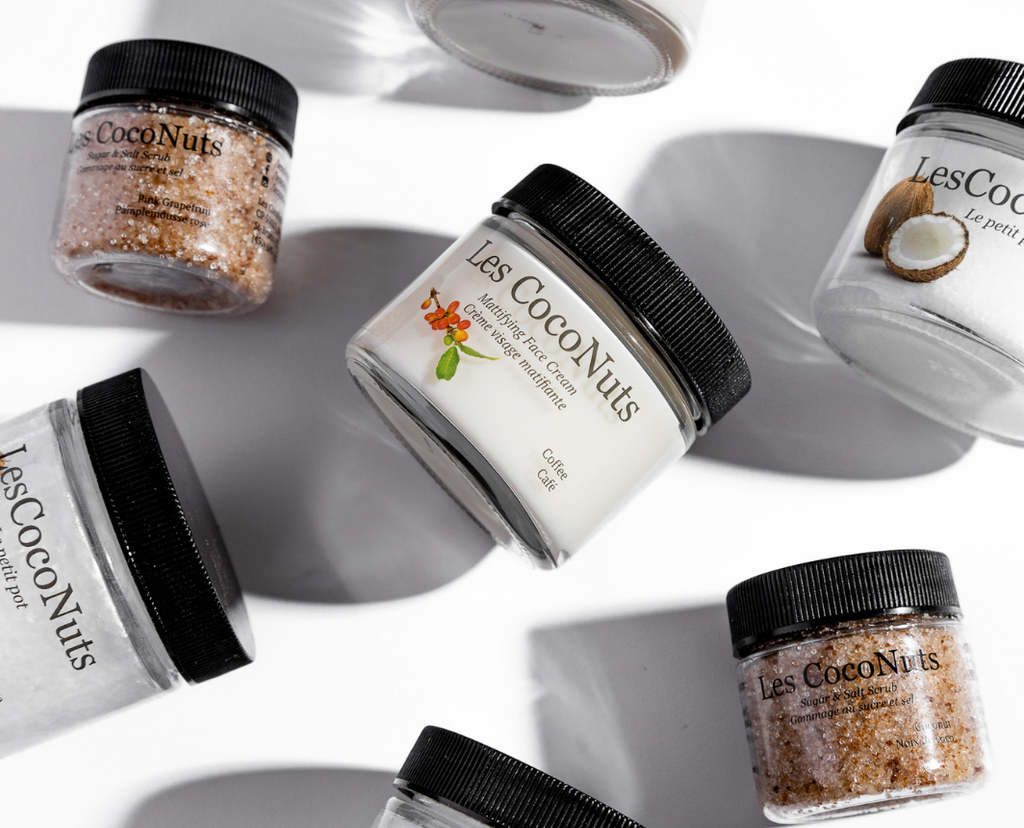 We recently shared with you our small daily actions to reduce our ecological footprint. In addition to our products from fair agriculture, we are proud to offer you containers and packaging made from recycled and recyclable materials.
Recycle Me if You Can!
At Les CocoNuts, quantity is not an obstacle to quality. On the strength of our eco-responsibility values, the recyclability of our products is not conditional for our team. Eager to reduce our carbon footprint, we need to offer containers and labels made from recycled and reusable materials.
Eco-Friendly and Biodegradable Solutions
It is in this desire to limit plastic consumption that we created our deodorant refill pouch. Innovative and recyclable, it was the first to enter the world market. Above all, great pride is a powerful way for our company to contribute to environmental sustainability. That is especially true when you know that a deodorant container can take up to 450 years to dissolve.
Focused on ecological innovation, our CocoNuts team then consolidated its sustainable initiatives with biodegradable and recyclable foam protection balls to secure packages during shipping.
Filling at the Store
In-store, we have set up a filling system for our hand and body soaps, our facial cleansing gels, and our hand sanitizer gel. So, when our customers show up with their empty bottles, we take care of filling them. Another great solution is to encourage our local community to reduce its plastic footprint! It is also in our plans to make this option accessible to our partner retailers.
Healthy and Ecological
Beyond their eco-responsible nature, supported by a local source, our containers and packaging choice considers our customers' health and well-being. In addition to being recyclable and reusable, all our containers are designed without BPA or phthalates. Safe and respectful of the environment, that's how we like them!
Give Them a Second Life!
Whoever says reusable says second life. Indeed, the versatility of our packaging makes them perfect objects for storage and DIY (Do It Yourself). Like a jewelry box, spice container, bath salt jar, the uses for our glass and recycled plastic containers are endless. The same goes for our gift boxes. Why not transform our sublime marbled gift box into a pencil holder or make-up storage box? The concept can easily be repeated with our large satin black boxes when the inner tray is removed. In short, this option is a variety of practical or decorative ways to breathe new life into your containers when finished.
Why Not Cardboard Packaging?
The question came up a few times. Although paper and cardboard packaging may seem greener at first glance, the vast majority of it comes from overseas, which does not match our values ​​of local sourcing and eco-responsibility. Indeed, beyond our concern to promote the economy here, our collaborations with suppliers in North America help reduce greenhouse gas emissions linked to the transport of our goods.
As for the options available on the continent, they require a volume of orders higher than our current needs. This volume requires costly expenses for the growing company, especially since cardboard packaging is not an adequate solution for all our products. Take the example of our coconut deodorant. Since these liquefy above 21 degrees Celsius, the cardboard container would get soggy and lose its seal. This issue is why we prefer an airtight container, in recycled plastic, capable of limiting damage when exposed to excessive heat.
In addition, the container and the cardboard tube are not compatible alternatives with the liquid or creamy consistency of many of our skincare products, nor with their formats. That's why multipurpose, chemical-free plastic from North America remains the best material for our containers and packaging.
Stay tuned on our social networks to learn all about our new products and our sustainable development initiatives.