Les CocoNuts : a unique story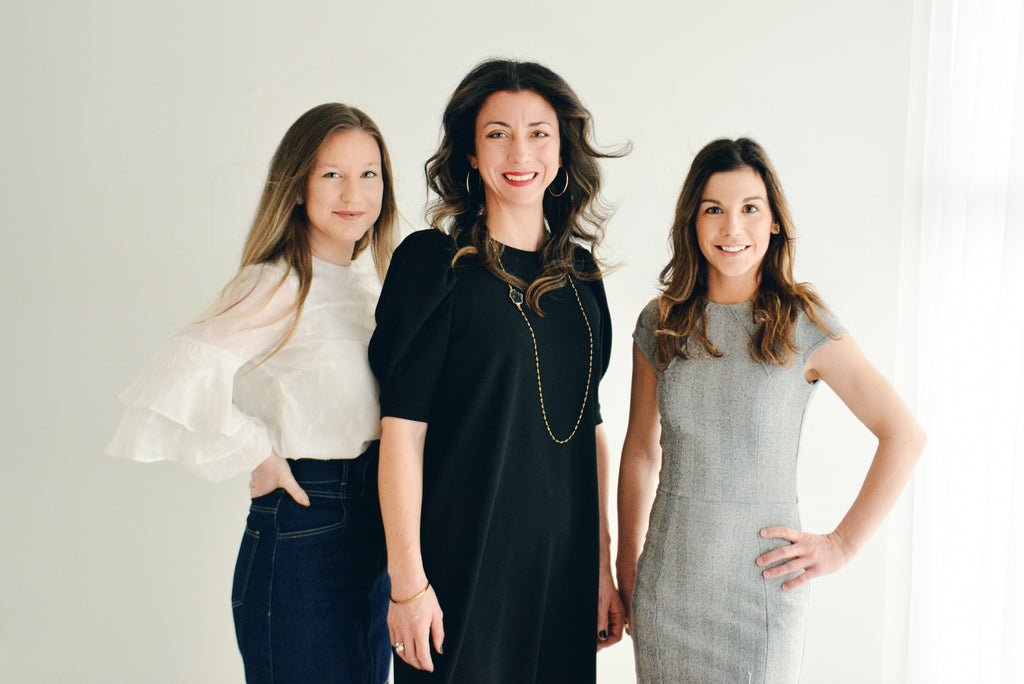 Dear CocoLovers, we want to share our story with you! As you may already know, Les CocoNuts was born out of a personal challenge. The task was for Sarah, CocoLover's owner and founder, to make her own deodorant. Sarah had a definite idea: to find an alternate deodorant that did not contain aluminum was 100% natural and provided unparalleled effectiveness.
After researching diligently and completing a dozen trial-and-error recipes at home, Sarah found the perfect formula. She tested it with her friends and family, who unanimously adopted it! During the next two years, she gave her creation as gifts to those around her before marketing it in January 2014. It didn't take long for her to participate in the first public event to make her deodorant known to everyone. Other markets and fairs quickly followed, which enabled Sarah to learn of the growing consumer interest in natural care. Then came Sarah's development of a broader range of products and the opening of her first store. Given the high concentration of coconut oil in her flagship product, Sarah chooses the name Les CocoNuts. From there, the energetic entrepreneur committed to creating various collections, all containing coconut oil. Besides, because the company is primarily an online store that provides international shipping, the name chosen is universal and easy to pronounce in all languages.
Invested and dedicated since 2014, it is a great pleasure for the CocoNuts team to take care of you and reveal all its secrets for pampering yourself even more!
Les CocoNuts: Behind the Scenes of the Company
Constantly developing innovative products, finding new eco-responsible initiatives and welcoming you to our store in Saint-Bruno are some of the different tasks that occupy and motivate us every day. This work is interspersed by cooperation, jokes, confidences, as well as coffee breaks filled with giggles. As you can see, our team is far from bored! Passionate and meticulous, the team is always ready to take on new challenges to gain your trust and well-being daily.
But all is not always bright. The complexity of specific projects and the unforeseen represent challenges that we must face together daily. These issues are what make us a solid and united family. Most importantly, this is what makes us conscious of giving you the best of ourselves without compromise. There is no better gift than working with fellow friends who know us inside out. The CocoNuts Team is, above all, a story of mutual aid, magnetic bonding and boundless creativity.
Our Story Is YOURS Too!
Our team is made up of three wonderful and vibrant women:
Sarah, Owner and Founder. Caring and attentive, Sarah is both very generous and tenacious. With her contagious energy, she puts a smile on the lips of all those around her.
Karianne, Marketing and Public Relations Coordinator. Smiling and spontaneous, Karianne is a talker and a habitual 'Miss Gossip.' She knows the Quebec star system like the back of her hand. With a relaxing laugh and an eagle eye, she is our word magician.
Vivianne, Communication and Digital Marketing Coordinator. Creative and passionate, Vivianne is the fairy of our social media. Her innovative spirit, artistic flair and boundless zeal make her a precious ally.
These three harmonizing personalities behind the CocoNuts team come together around the same passion: that of sharing with you, CocoLovers, their deep values, knowledge or simple anecdotes.
Without your support and recognition, our story would not be the same. Sharing our accomplishments and successes with you is essential to us! Listening to you is our most significant commitment. Chatting together via social media or in the boutique in Saint-Bruno: this is the very definition of our CocoNuts community. There is no us without YOU! It is together that we combine well-being and natural beauty.