What you learn when you become a business woman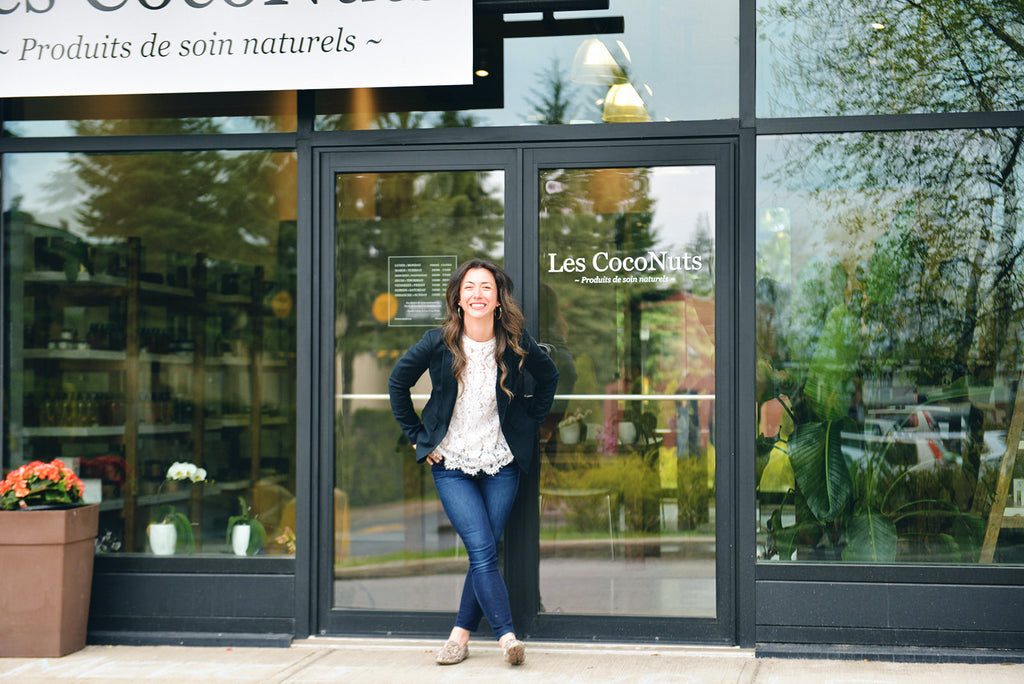 Why a business career? When we ask Sarah, our owner and founder, she instinctively replies, "It's a rewarding and challenging experience."
At Les CocoNuts, we believe that everyone has their own personal perception of the subject. Despite this, we think it's interesting to share with you a few tips from our expertise, especially Sarah's.
Dare to get started! This expression is the cornerstone of any entrepreneurship project. This is obviously a huge challenge to overcome, hence the importance of being well prepared and being strategic in every way. While business strategy is essential, you shouldn't leave your intuition behind. As the great Oprah Winfrey would say: "Trust your instincts. Intuition doesn't lie". To this hopeful and determined quote, we would like to add: "Believe in yourself!" Because, above all, self-confidence is the key to success.
Self-Confidence: an Incomparable Feeling
Be a businesswoman, but human above all. Always keep in mind your background, your experiences, and your know-how. Whatever the motivation that pushes you to take the plunge: a need for change, the desire for a new professional start, a reorientation of your situation, both personal and professional, all these reasons are excellent to undertake a new challenge.
To get off to a good start on a new adventure like this, we encourage you to arm yourself with optimism and self-confidence. Readjustments will punctuate this beautiful and long process towards entrepreneurship. You have to be aware of this and be prepared. Rest assured that successes, successful projects, and the creation of solid business networks will more than overcome the pitfalls and difficulties encountered.
The Attitudes to Adopt to Be an Accomplished and Fulfilled Businesswoman
Business dinners, video conferences, customer service, team management: the daily life of an entrepreneur is very chaotic! In the whirlwind of your hectic days, keep your goals in view and trust your instincts, prioritizing the best strategy to get there. Most importantly, be able to delegate some responsibility and accept that things are not being done exactly the way you would. As Sarah says so often, it's the "equifinality" that matters at the end of the day. That way, you'll find an opportunity to focus your time and effort on other projects; to make better use of your days. Take advantage of less successful strategies by seeing them as learning opportunities. Use them to learn how to deal with unforeseen events and negative consequences. This approach will help you readjust and deal with the inconveniences and difficulties head-on the next time. Because even after having taken essential steps as a woman entrepreneur, there will always be 1001 ways to take your projects further. Whether by innovating, renewing, or reinventing yourself! This vision is  advocated by Sarah, who can easily be recognized by the quote, "I didn't come this far only to come this far."
A great quote that appeals to our entire team, and which is relevant to anyone in business, is: "You have to know how to rally others to a common goal, and surround yourself with people who are more competent than yourself in certain areas." By serial entrepreneur and ex-dragon Alexandre Taillefer. Indeed, it is essential for Sarah to have experts from different industries, accounting, business development, law, marketing, and the like, evolve around her. Having recourse to these professionals allows you to broaden your horizons and helps to better juggle the different facets of the profession. In other words, creating an ecosystem of specialists from various spheres allows you to draw all the information you need to be a versatile businesswoman and in control of all aspects of her work.
The Pleasure of Negotiating
Becoming a master in the art of negotiation is another essential pillar for business success. Strategic negotiation is genuinely the cornerstone of collaborations and partnerships between companies. Even more, negotiation is present in any interpersonal relationship. Do you argue with your child on his screen time? Negotiation. Trying to find common ground with a supplier? Negotiation.
Learning to negotiate is essential. Listen to the other party's requests; you will be surprised to discover its fundamental motivations. Fair and equitable negotiation of a proposal leads to a reasonable agreement the fastest, which is why it is believed that being good at negotiating helps create good links with the parties concerned. In the negotiation as in the execution, we believe, at Les CocoNuts, that the essential quality to favour throughout this adventure is authenticity. Stay true to yourself and your values; the rest will follow! A final little tip: Be proud and celebrate your successes—they are full of merit.
We would like to leave you with this positivist expression: "The more we give, the more we receive." Which, for Sarah, is the very definition of good entrepreneurial success.