The importance of surrounding ourselves well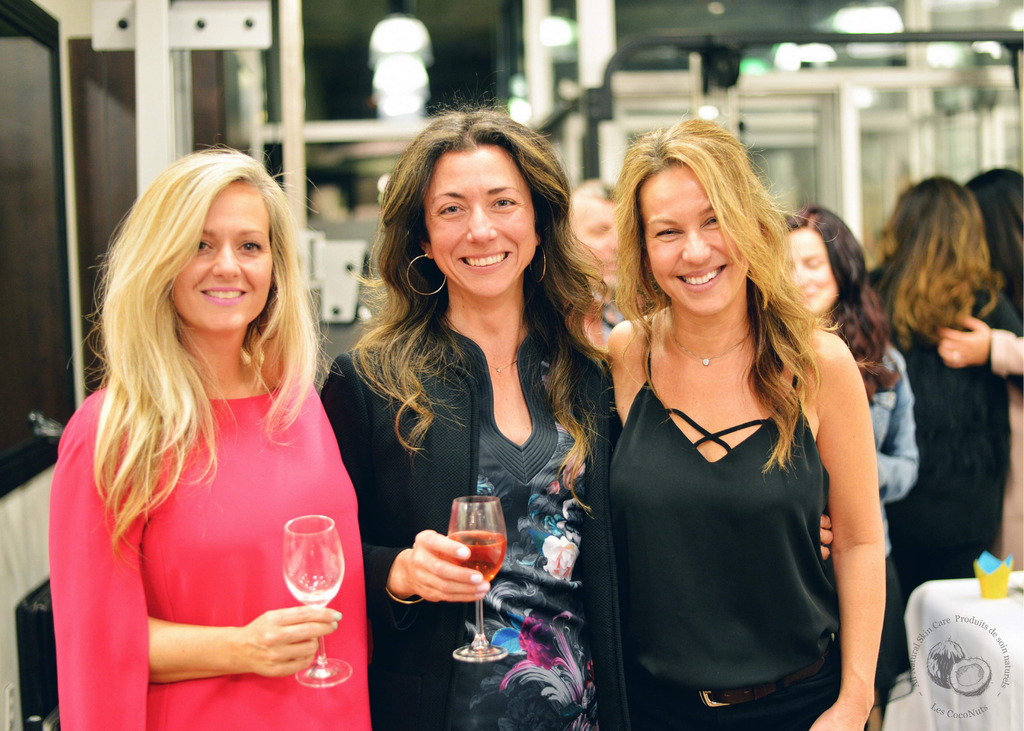 At Les Coconuts, we like to favour collaborations with local companies that share the same values ​​as us: environmental concern, natural, healthy and superior quality ingredients, and the like.
By being a member of the South Shore Chamber of Commerce and Industry (CCIRS) and the Quebec Business Women's Network (RFAQ), we benefit from both close proximity and solidarity with other members. We are proud to be able to participate in the periodic events of these associations, which allow us to grow and prosper as a Quebec company.
Synonym of Mutual Aid
Managing your business while best satisfying the needs of its customers is the challenge of any entrepreneur. Sarah, our owner and creator, has been juggling it since the company's creation in 2014. Of course, collaborations help to consolidate the product offer of Les CocoNuts by enhancing it. They make our range of natural treatments known to the audiences of our collaborating brands and reciprocally help to introduce their products to our loyal customers. Each of these experiences, whether with The Unscented Company, Patience Fruit & Co, The future is bamboo, and more, represents a tremendous outpouring of solidarity and mutual aid. The latter is reflected, among other things, by an exchange of visibility on social networks. Which often creates a lever for communication, knowledge and networking, giving rise to new opportunities. And that's good! These collaborative links teach us to grow and surpass ourselves, both professionally and personally, because each project is a new adventure for our team to give the best of itself.
Shared Values
Birds of a feather flock together: a good old saying that appeals to our team in its organizational culture! The observation is undeniable: uniting with collaborating companies/partners with similar values ​​is even more relevant and profitable after accumulating collaborations and partnerships for more than seven years.
The professional business network, commonly referred to as the buyer, is an essential path of opportunities in the entrepreneurship industry. Therefore, we must take the time to nurture and enrich it. A platform that has become a master in the art of networking is undoubtedly LinkedIn. A seasoned community of world renown, it allows accessible and effective professional exchanges. Very involved in the business community and looking for the latest trends in its industry, our CocoNuts team attaches great importance to realizing its business relationships for better professional development.
Here is what completes our vision of the professional network and how we use it.