The benefits of green tea extract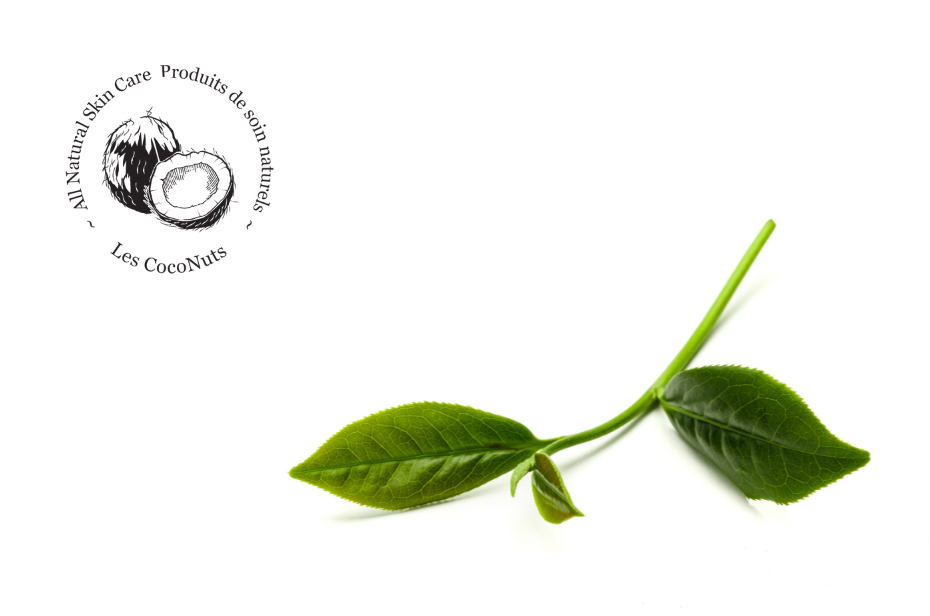 Green tea extract is present in some of our facial treatments and is the unscented fragrance option of our hand and body wash that is part of our Les CocoNuts collection. Why do we love it so much? We'll tell you below.
The antioxidant power of green tea
Beyond the fact that green tea extract is a natural and safe ingredient, like all components in our formulas, it is also rich in antioxidants, such as vitamins C and E. This element helps protect the skin from environmental factors—cold, ultraviolet rays, stress, and the like—and reduces the signs of aging, such as pigment spots and wrinkles. Indeed, the organic molecules, called polyphenols, found in green tea, neutralize free radicals that can cause premature skin aging. Not to mention that green tea helps prevent redness, irritation, and swelling with its anti-inflammatory properties.
Green tea: the perfect ingredient to detoxify the skin
Green tea extract is often associated with a "detox" treatment. This trend is explained by its purifying and regenerating properties, ideal for deep skin cleansing. Indeed, green tea is known to eliminate sebum, dead cells and toxins to refine the skin's texture and tighten dilated pores. This ability makes it an excellent revitalizing cure and an effective anti-acne treatment.
The antibacterial properties of green tea actually help balance the body's pH and therefore fight acne, which is linked to an acidic pH. Caused, among other things, by hormonal imbalance, lack of sleep or an unbalanced diet, the acid pH of the skin will have the effect of making it oilier and promoting the appearance of pimples. More specifically, the antibacterial and anti-inflammatory properties of the pure green tea extract that we use in our products remove bacteria that can clog pores and cause acne.
Comforting & soothing treatment
In addition to its antioxidant, anti-redness and anti-acne benefits, green tea has moisturizing and soothing qualities, ideal for soothing the skin and providing a feeling of freshness and well-being. Offering a delicate, almost odourless fragrance suitable for sensitive and reactive skin, our facial cleansing gel, our mattifying face cream and our hand and body wash with pure green tea extract are favourite treatments for clean, radiant, hydrated skin.
Now that you know the benefits of green tea for the skin, all you have to do is try some or try our collection of products again. Happy relaxation!